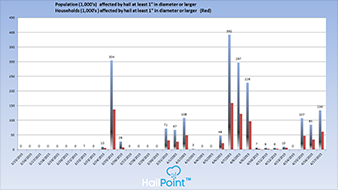 Hail season slow to start, but numbers adding up quickly
We have been busy adding up all the numbers coming in here at Hail Point and since March 15th, when active hail storms began, we have seen a quite a few impressive days of hail across the U.S.
The first spike in hail activity occurred around March 25th when we saw impact to nearly 150,000 households and over 300,000 people.
Another surge in hail storm activity occurred from March 31st into April 2nd when thousands of homes and cars were impacted by damaging hail.
Clearly the largest period of damaging hail so far this season has been from April 7th through April 9th.
Hail season has just begun. Sign up for
free hail alerts
, our newsletter and follow us on
twitter
for the latest on damaging hail across the U.S. and Canada from your friends at Hail Point.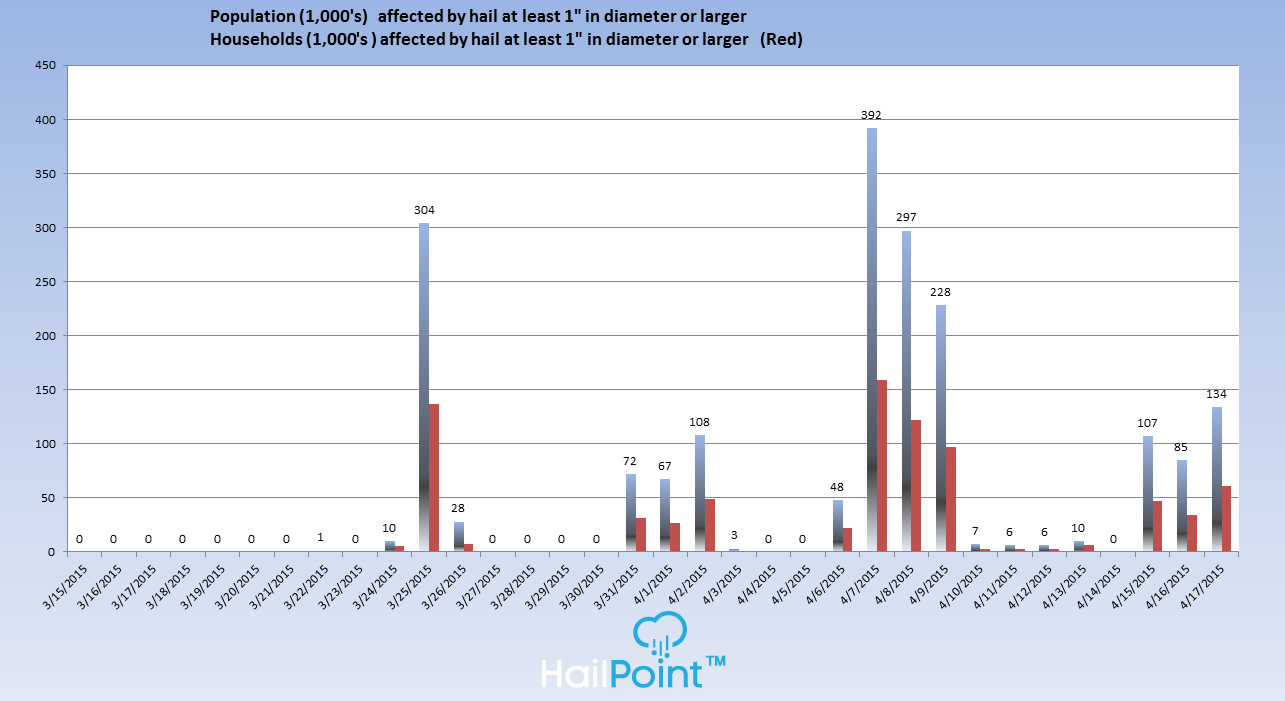 Here is a map of all the hail that has occurred since March 15th that is Golf ball size or larger (1.75")