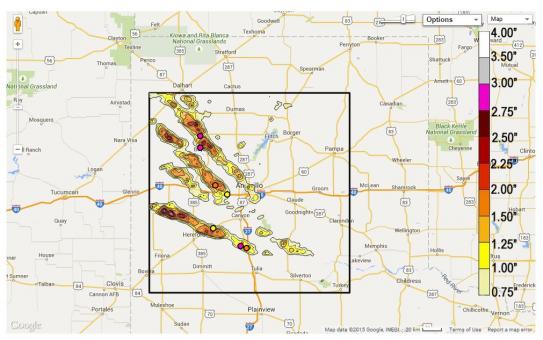 Amarillo, TX Area Hit By Large Hail, Up to 3.75
A number of severe thunderstorms produced very large hail around Amarillo Texas last night with Hail up to 3.75" in diameter or nearly softball size.
We brought you the near real-time hail maps and analytics as the storms struck. Above is an overview of the hail of 1" or larger that struck the Amarillo region on July 8th, 2015.
Click Here
to purchase this map with street level zooming and housing addresses.