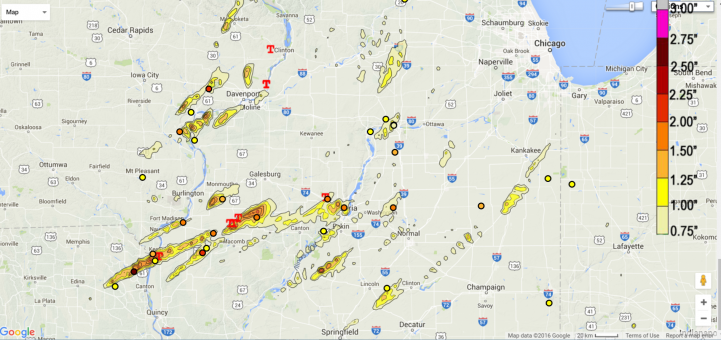 Hail Storms Impact Large Parts of Illinois Tuesday 3/15/16
Severe thunderstorms produced large hail across many areas of Illinois Tuesday. The map above highlights some of the areas affected by hail yesterday of hail .75" or larger.

Hail larger than 1" affected over 26,000+ homes in the Peroria, IL area Monday evening.

Click here for the up to date map to see the real-time analytics and the high resolution Google interactive map for the areas affected.