Free Hail Alerts
Our
Hail Notify™
system will alert you as soon as 200 homes are impacted by hail 1" or larger, in the metro area you select.
Sign up for free and
"Be the first to know when hail happens!"™
Get started by
clicking
a
State
or the "
Entire US
" link.


Our meteorologists constantly monitor the U.S. & Canada for hail storms. As soon as, an impactful hail storm occurs, in the area you select, we will notify you. We will send you a small map with hail impact analytics, such as population impacts. All for free.

This is an actual example of what a Hail Alert looks like when it arrives on your phone.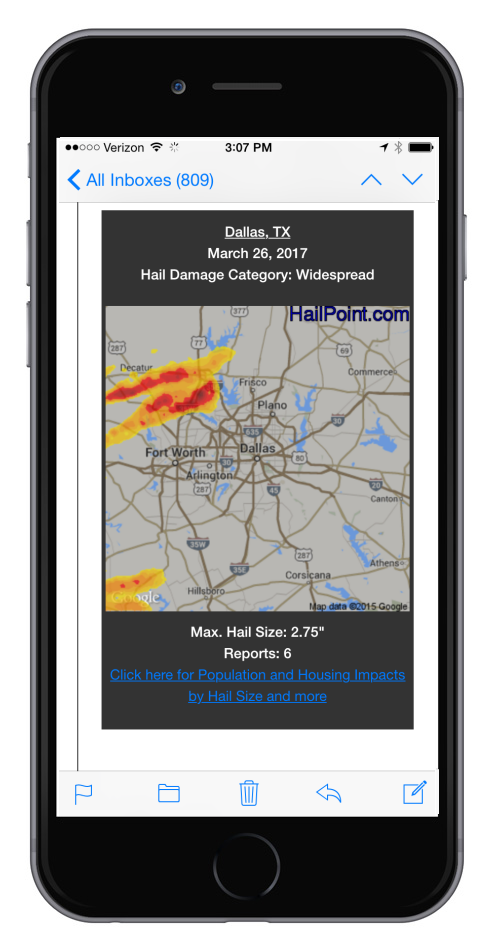 Hail Alert